It's been awhile, so let me try to figure out how this works again.
*shuffles papers* … *blows dust off monitor* … *stares blankly at the screen*
Okay. I think I'm good.
---
*Ahem* Well hello there! It's me, Vaughn, and today marks a very special day in history; IT'S MY BIRTHDAY!!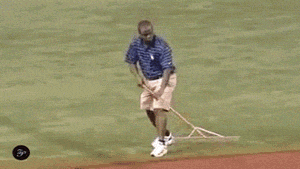 And what else am I to do other than celebrate this day by:
Writing a new blog post
Talking about what I've been up to
Sharing a progress pic (It is Transformation Tuesday, afterall)
Along with those three things, the party will continue for me tommorrow (karaoke with family and friends) and a 4-day vacation in Panama City Beach. (The weather calls for rain, but I won't let that stop my fun.)
What I've Been Up To Since I last Posted
I finished up the spring 2016 semester.
Last semester was so busy for me that I've been actively trying to put it out of my brain. It's hard for me to even remember many of the things that happened. But as I sit here and think, some things are coming to me. Things such as…
Work work work work work work…
I will say that I made it out alive, and I made all A's on my final grades, to boot. 🙂
I've been steadily working out.
Just because I was out of sight (on here), doesn't mean that I was out of (my) mind. 😛 I've been keeping up with my exercising and working towards a consistantly healthier lifestyle. I spend a lot of my time working out at home (usually dancing and/or yoga) and I also workout at a local fitness facility. At this point, working out is pretty much a habit for me. Without exercise, I find myself slowly but surely falling into a big funk. I don't like funk.
I've tweaked how I eat…yet again.
So in the midst of working towards the goal that many of us are working towards — the "Summer Body" — I've been researching ways of incorporating different eating habits that were shown to speed up the process a bit. In my finding, I settled on taking on a diet that drastically reduced carbohydrates. I'm the type of woman who likes to try things out for herself, and with enough knowledge under my belt, I decided to take the leap and incorporate a ketogenic lifestyle (Reddit Keto FAQ can be found here.)  Progress has been great since. My energy is way up, and I'm looking to see just how far I'll go. To see many of the foods that I've been eating, check out my Gallery by clicking the tab at the top of this page.
---
Since it's #TransformationTuesday, I will share a progress picture with you guys:
I'll post the text that I used on my Instagram page:
… Losing 45 pounds has been an up and down battle, and my progress was not linear; that goes for many of us. I lost. I gained. I gained some more. I lost. Thing is, if you keep it moving and grooving and incorporate healthy eating habits, soon, you'll be where you want to be.
Seeing the before and after photos in a stark reminder of how far I've come. Nothing like progress pictures to keep you motivated. And now, I'm ready to go hard!